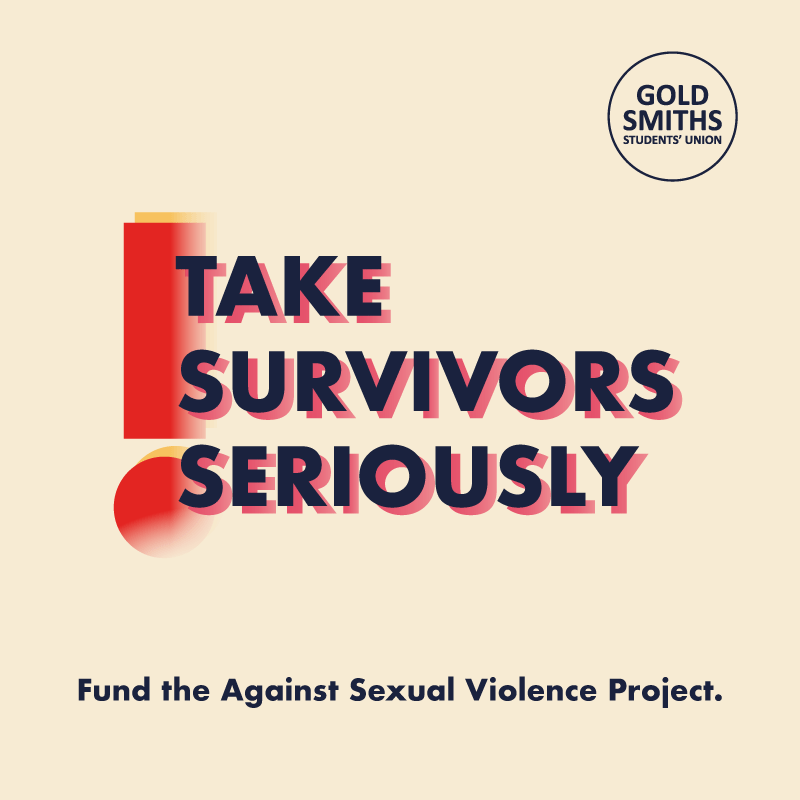 GUCU would like to express our solidarity and support for the committed officers and staff of the Students Union in their campaign to reverse the College's decision to withhold funding for the third year of the 4-year Against Sexual Violence training programme, which trains hundreds of students each year to be active bystanders.
Ostensibly done for reasons of Covid-19 safety, this is a story that doesn't add up. SU officers in charge of planning and implementing the project have gone for two years without a dedicated organisational lead on the side of the College and have raised the issue of lacking support and resources with the College a number of times, before the inexplicable decision was made to suspend funding pending a 'more detailed' plan from the SU.  
As a union of teaching and professional staff at Goldsmiths concerned above all with the safety and confidence of our students, we cannot stand by and watch this vital programme be suspended for arbitrary and bureaucratic reasons by the College, and the accompanying staff cuts, with terrible consequences for SU workload, reputation and relationship to their peers. We would urge Senior Management to return to the table with the Students Union and listen to the Student Union officers, who have the responsibility of representing the student body and providing them with important services. We urge Goldsmiths SMT to restore funding to the ASV now. 
Here's the link to submit your signature in support of Goldsmiths SU's statement and calling for Goldsmiths College to fund the Against Sexual Violence Project: https://docs.google.com/forms/d/e/1FAIpQLScS9ao7HrJRFk7oi751yRmbCPUZC27Vsgw86bueIgdj_MxWzA/viewform
The SU Statement is here in full: https://docs.google.com/document/d/1Fcs9QznRy3z9u41ei8g1AYEhHWfuKJCW705cmmFCkd4/edit